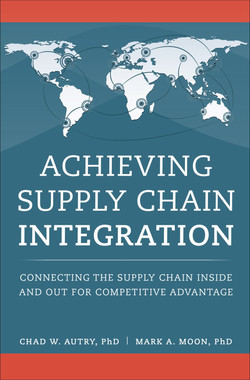 Achieving Supply Chain Integration: Connecting the Supply Chain Inside and Out for Competitive Advantage
by
Chad W. Autry
,
Mark A. Moon
Released February 2016
Publisher(s): Pearson
ISBN: 9780134210551
Explore a preview version of Achieving Supply Chain Integration: Connecting the Supply Chain Inside and Out for Competitive Advantage right now.
O'Reilly members get unlimited access to live online training experiences, plus books, videos, and digital content from 200+ publishers.