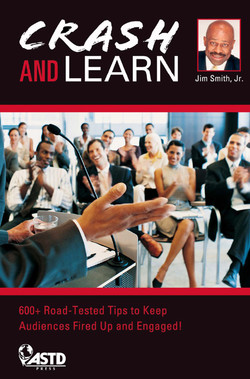 Crash and Learn: 600+ Road-Tested Tips to Keep Audiences Fired Up and Engaged!
Released December 2006
Publisher(s): Association for Talent Development
ISBN: 9781562864651
Read it now on the O'Reilly learning platform with a 10-day free trial.
O'Reilly members get unlimited access to live online training experiences, plus books, videos, and digital content from O'Reilly and nearly 200 trusted publishing partners.