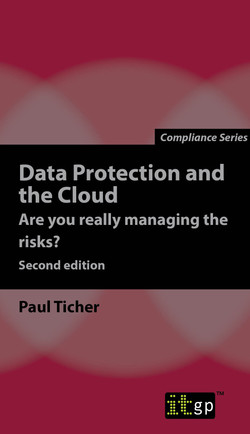 Data Protection and the Cloud - Are you really managing the risks?
Released November 2018
Publisher(s): IT Governance Publishing
ISBN: 9781787780309
Read it now on the O'Reilly learning platform with a 10-day free trial.
O'Reilly members get unlimited access to books, live events, courses curated by job role, and more from O'Reilly and nearly 200 top publishers.