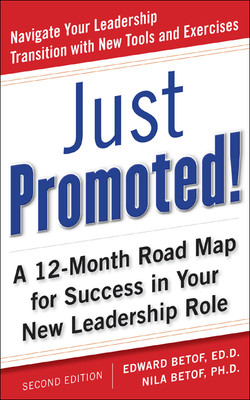 Just Promoted! A 12-Month Road Map for Success in Your New Leadership Role, Second Edition, 2nd Edition
by
Edward Betof
,
Nila Betof
Released August 2010
Publisher(s): McGraw-Hill
ISBN: 9780071747325
Explore a preview version of Just Promoted! A 12-Month Road Map for Success in Your New Leadership Role, Second Edition, 2nd Edition right now.
O'Reilly members get unlimited access to live online training experiences, plus books, videos, and digital content from 200+ publishers.