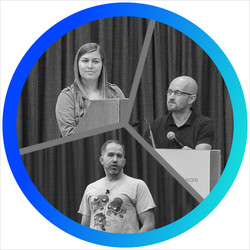 Open source @ Microsoft: A new terminal, shipping a Linux kernel, and VS Code? What's the catch? (sponsored by Microsoft)
by
Scott Hanselman
,
Kayla Cinnamon
,
Yosef Durr
Released December 2019
Publisher(s): O'Reilly Media, Inc.
ISBN: 0636920361961
Explore a preview version of Open source @ Microsoft: A new terminal, shipping a Linux kernel, and VS Code? What's the catch? (sponsored by Microsoft) right now.
O'Reilly members get unlimited access to live online training experiences, plus books, videos, and digital content from 200+ publishers.