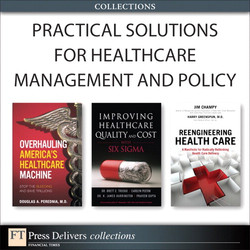 Practical Solutions for Healthcare Management and Policy (Collection)
by
Dr. H. James Harrington Carolyn Pexton Brett E. Trusko Praveen Gupta Dr., Douglas A. Perednia M.D., Jim Champy, Harry Greenspun M.D.
Released August 2012
Publisher(s): Pearson
ISBN: 9780133115116
Explore a preview version of Practical Solutions for Healthcare Management and Policy (Collection) right now.
O'Reilly members get unlimited access to live online training experiences, plus books, videos, and digital content from 200+ publishers.