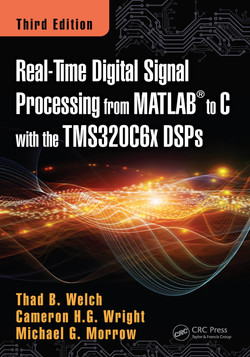 Real-Time Digital Signal Processing from MATLAB to C with the TMS320C6x DSPs, 3rd Edition
by
Thad B. Welch
,
Cameron H.G. Wright
,
Michael G. Morrow
Released December 2016
Publisher(s): CRC Press
ISBN: 9781351848268
Explore a preview version of Real-Time Digital Signal Processing from MATLAB to C with the TMS320C6x DSPs, 3rd Edition right now.
O'Reilly members get unlimited access to live online training experiences, plus books, videos, and digital content from 200+ publishers.