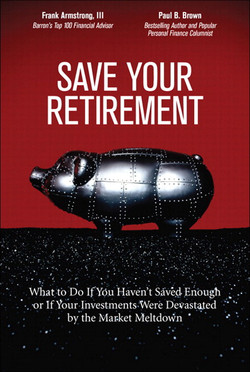 Save Your Retirement: What to Do If You Haven't Saved Enough or If Your Investments Were Devastated by the Market Meltdown
by
Frank Armstrong
,
Paul B. Brown
Released May 2009
Publisher(s): Pearson
ISBN: 9780137032921
Explore a preview version of Save Your Retirement: What to Do If You Haven't Saved Enough or If Your Investments Were Devastated by the Market Meltdown right now.
O'Reilly members get unlimited access to live online training experiences, plus books, videos, and digital content from 200+ publishers.