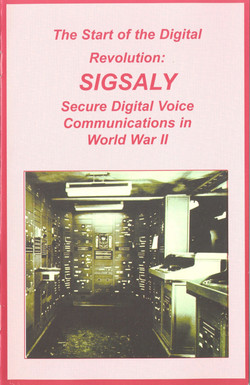 The Start of the Digital Revolution: SIGSALY; Secure Digital Voice Communications in World War II
by
Boone J.V.
,
Peterson R.R.
Released January 2009
Publisher(s): Center for Cryptologic History, NSA
ISBN: None
Explore a preview version of The Start of the Digital Revolution: SIGSALY; Secure Digital Voice Communications in World War II right now.
O'Reilly members get unlimited access to live online training experiences, plus books, videos, and digital content from 200+ publishers.