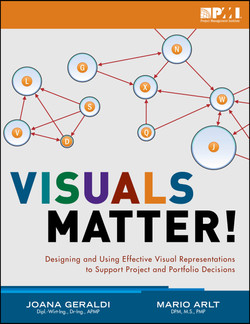 Visuals Matter! Designing and Using Effective Visual Representations to Support Project and Portfolio Decisions
by
Joana Geraldi
,
Mario Arlt
Released October 2015
Publisher(s): Project Management Institute
ISBN: None
Explore a preview version of Visuals Matter! Designing and Using Effective Visual Representations to Support Project and Portfolio Decisions right now.
O'Reilly members get unlimited access to live online training experiences, plus books, videos, and digital content from 200+ publishers.