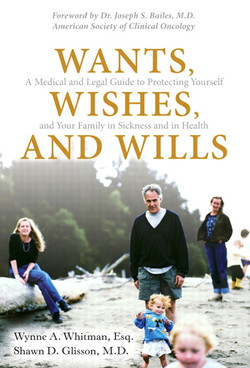 Wants, Wishes, and Wills: A Medical and Legal Guide to Protecting Yourself and Your Family in Sickness and in Health
by
Esq. Wynne A. Whitman
,
M.D. Shawn D. Glisson
Released May 2007
Publisher(s): Pearson
ISBN: 9780131568983
Explore a preview version of Wants, Wishes, and Wills: A Medical and Legal Guide to Protecting Yourself and Your Family in Sickness and in Health right now.
O'Reilly members get unlimited access to live online training experiences, plus books, videos, and digital content from 200+ publishers.