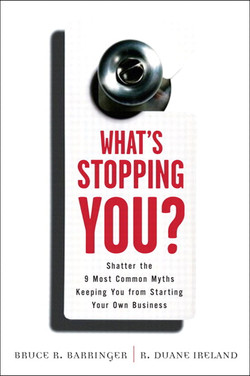 What's Stopping You?: Shatter the 9 Most Common Myths Keeping You from Starting Your Own Business
by
PhD Bruce R. Barringer
,
PhD R. Duane Ireland
Released May 2008
Publisher(s): Pearson
ISBN: 9780137145560
Explore a preview version of What's Stopping You?: Shatter the 9 Most Common Myths Keeping You from Starting Your Own Business right now.
O'Reilly members get unlimited access to live online training experiences, plus books, videos, and digital content from 200+ publishers.