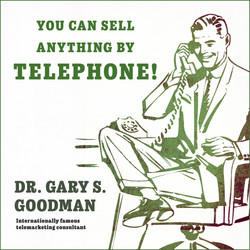 You Can Sell Anything By Telephone!
by
Dr. Gary S. Goodman
,
Dr. Gary S. Goodman
Released June 2019
Publisher(s): Ascent Audio
ISBN: None
Read it now on the O'Reilly learning platform with a 10-day free trial.
O'Reilly members get unlimited access to live online training experiences, plus books, videos, and digital content from O'Reilly and nearly 200 trusted publishing partners.