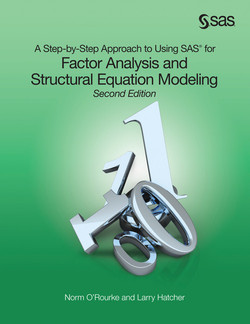 A Step-by-Step Approach to Using SAS for Factor Analysis and Structural Equation Modeling, Second Edition, 2nd Edition
by
R. D. Psych. Norm O'Rourke
,
Ph. D. Larry Hatcher
Released March 2013
Publisher(s): SAS Institute
ISBN: 9781629592442
Explore a preview version of A Step-by-Step Approach to Using SAS for Factor Analysis and Structural Equation Modeling, Second Edition, 2nd Edition right now.
O'Reilly members get unlimited access to live online training experiences, plus books, videos, and digital content from 200+ publishers.