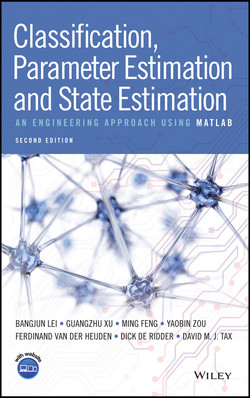 Classification, Parameter Estimation and State Estimation, 2nd Edition
by
Bangjun Lei
,
Guangzhu Xu
,
Ming Feng
,
Yaobin Zou
,
Ferdinand van der Heijden
,
Dick de Ridder
,
David M. J. Tax
Released May 2017
Publisher(s): Wiley
ISBN: 9781119152439
Read it now on the O'Reilly learning platform with a 10-day free trial.
O'Reilly members get unlimited access to books, live events, courses curated by job role, and more from O'Reilly and nearly 200 top publishers.