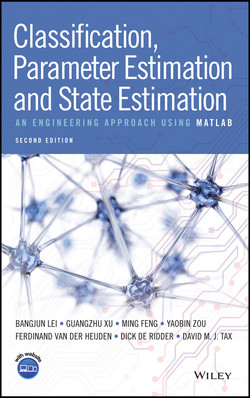 Classification, Parameter Estimation and State Estimation, 2nd Edition
by
Bangjun Lei
,
Guangzhu Xu
,
Ming Feng
,
Yaobin Zou
,
Ferdinand van der Heijden
,
Dick de Ridder
,
David M. J. Tax
Released May 2017
Publisher(s): Wiley
ISBN: 9781119152439
Explore a preview version of Classification, Parameter Estimation and State Estimation, 2nd Edition right now.
O'Reilly members get unlimited access to live online training experiences, plus books, videos, and digital content from 200+ publishers.