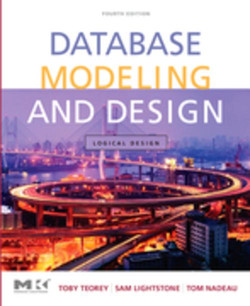 Database Modeling and Design, 4th Edition
by
Toby J. Teorey
,
Sam S. Lightstone
,
Tom Nadeau
,
H.V. Jagadish
Released August 2010
Publisher(s): Morgan Kaufmann
ISBN: 9780080470771
Read it now on the O'Reilly learning platform with a 10-day free trial.
O'Reilly members get unlimited access to books, live events, courses curated by job role, and more from O'Reilly and nearly 200 top publishers.