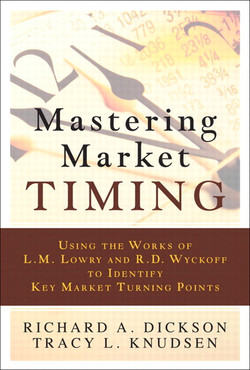 Mastering Market Timing: Using the Works of L.M. Lowry and R.D. Wyckoff to Identify Key Market Turning Points
by
Richard A. Dickson
,
Tracy L. Knudsen
Released July 2011
Publisher(s): Pearson
ISBN: 9780132613453
Explore a preview version of Mastering Market Timing: Using the Works of L.M. Lowry and R.D. Wyckoff to Identify Key Market Turning Points right now.
O'Reilly members get unlimited access to live online training experiences, plus books, videos, and digital content from 200+ publishers.