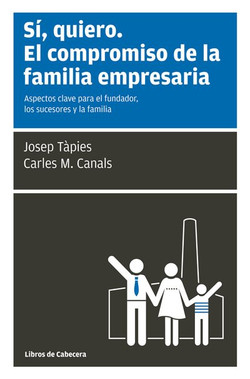 Sí, quiero. El compromiso de la familia empresaria: Aspectos clave para el fundador, los sucesores y la familia
by
Josep Tàpies Lloret
,
Carles Canals Álvarez
Released November 2013
Publisher(s): Libros de Cabecera
ISBN: 9788494140600
Explore a preview version of Sí, quiero. El compromiso de la familia empresaria: Aspectos clave para el fundador, los sucesores y la familia right now.
O'Reilly members get unlimited access to live online training experiences, plus books, videos, and digital content from 200+ publishers.