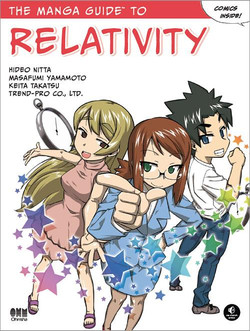 The Manga Guide to Relativity
by
Hideo Nitta
,
Masafumi Yamamoto
,
Keita Takatsu
,
Ltd. Trend-Pro Co.
Released April 2011
Publisher(s): No Starch Press
ISBN: 9781593272722
Explore a preview version of The Manga Guide to Relativity right now.
O'Reilly members get unlimited access to live online training experiences, plus books, videos, and digital content from 200+ publishers.