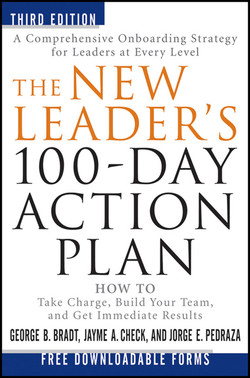 The New Leader's 100-Day Action Plan: How to Take Charge, Build Your Team, and Get Immediate Results, 3rd Edition
by
George B. Bradt
,
Jayme A. Check
,
Jorge E. Pedraza
Released October 2011
Publisher(s): Wiley
ISBN: 9781118097540
Read it now on the O'Reilly learning platform with a 10-day free trial.
O'Reilly members get unlimited access to books, live events, courses curated by job role, and more from O'Reilly and nearly 200 top publishers.