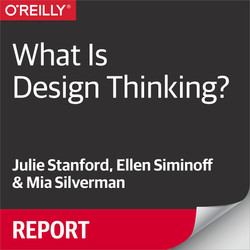 What Is Design Thinking?
by
Julie Stanford
,
Ellen Siminoff
,
Mia Silverman
,
Jennifer Mailhot
Released September 2017
Publisher(s): O'Reilly Media, Inc.
ISBN: 9781491998779
Explore a preview version of What Is Design Thinking? right now.
O'Reilly members get unlimited access to live online training experiences, plus books, videos, and digital content from 200+ publishers.