Press Release: October 9, 2012
The Unofficial LEGO Builder's Guide, 2nd Edition--New from No Starch Press: Full-Color Edition of Best-Seller Covers LEGO Building Techniques
San Francisco, CA, October 10, 2012—When it comes to LEGO building, the possibilities are nearly endless. That's an exciting prospect but also a daunting one. Where do you start? How do you build?
To help LEGO fans of all ages make the leap from following canned instructions to freestyle building, author Allan Bedford explains the essentials of design and construction in this four-color edition of The Unofficial LEGO Builder's Guide (No Starch Press, November 2012, 240 pp., full color, $24.95, ISBN 9781593274412).
The Unofficial LEGO Builder's Guide explains fundamental building practices that apply to any model, no matter the size or complexity. The book's tone is friendly, light-hearted, and geared toward helping builders of all ages get the most fun out of the popular pastime. Readers will find coverage of the nitty-gritty details of connecting bricks to create sturdy and attractive combinations as well as helpful advice for mastering those early stages of the creative process, from coming up with design ideas to translating them into a concrete blueprint for building.
The best-selling first edition of The Unofficial LEGO Builder's Guide was beloved by kids and grown-ups alike. "This is the book I wish I had as a kid and as an adult returning to the hobby," said Jacob McKee, former LEGO Community Development Manager. "It's a great resource and is going to have a cherished place on my worktable." While maintaining the core of what made the first edition a resounding success, this new edition of The Unofficial LEGO Builder's Guide also gives readers what they've been requesting for years: full-color images that help to clarify concepts and make the discussion easier (and more fun) to follow.
The Unofficial LEGO Builder's Guide shows readers how to:
Construct models that won't fall apart
Choose the right pieces and substitute as needed
Build to micro, jumbo, and minifig scale
Make playable board games from LEGO pieces
Create photo mosaics and curved sculptures
Build a miniature space shuttle, a minifig-sized train station, and more
The Unofficial LEGO Builder's Guide includes an updated version of the indispensable and well-loved Brickopedia—an illustrated, visual dictionary of nearly 300 of the most commonly used LEGO elements, with historical notes, common uses, part numbers, and the year each piece first appeared in a LEGO set.
The Unofficial LEGO Builder's Guide is perfect for kids ready for more ambitious projects as well as adults rediscovering the joy of LEGO building, whether as their own hobby or one to share with their children.
For more information or to request a review copy of The Unofficial LEGO Builder's Guide, 2nd Edition, contact Jessica Miller at No Starch Press (nostarchpr@oreilly.com, +1.415.863.9900, x110) or visit www.nostarch.com.
Sample spread from The Unofficial LEGO Builder's Guide: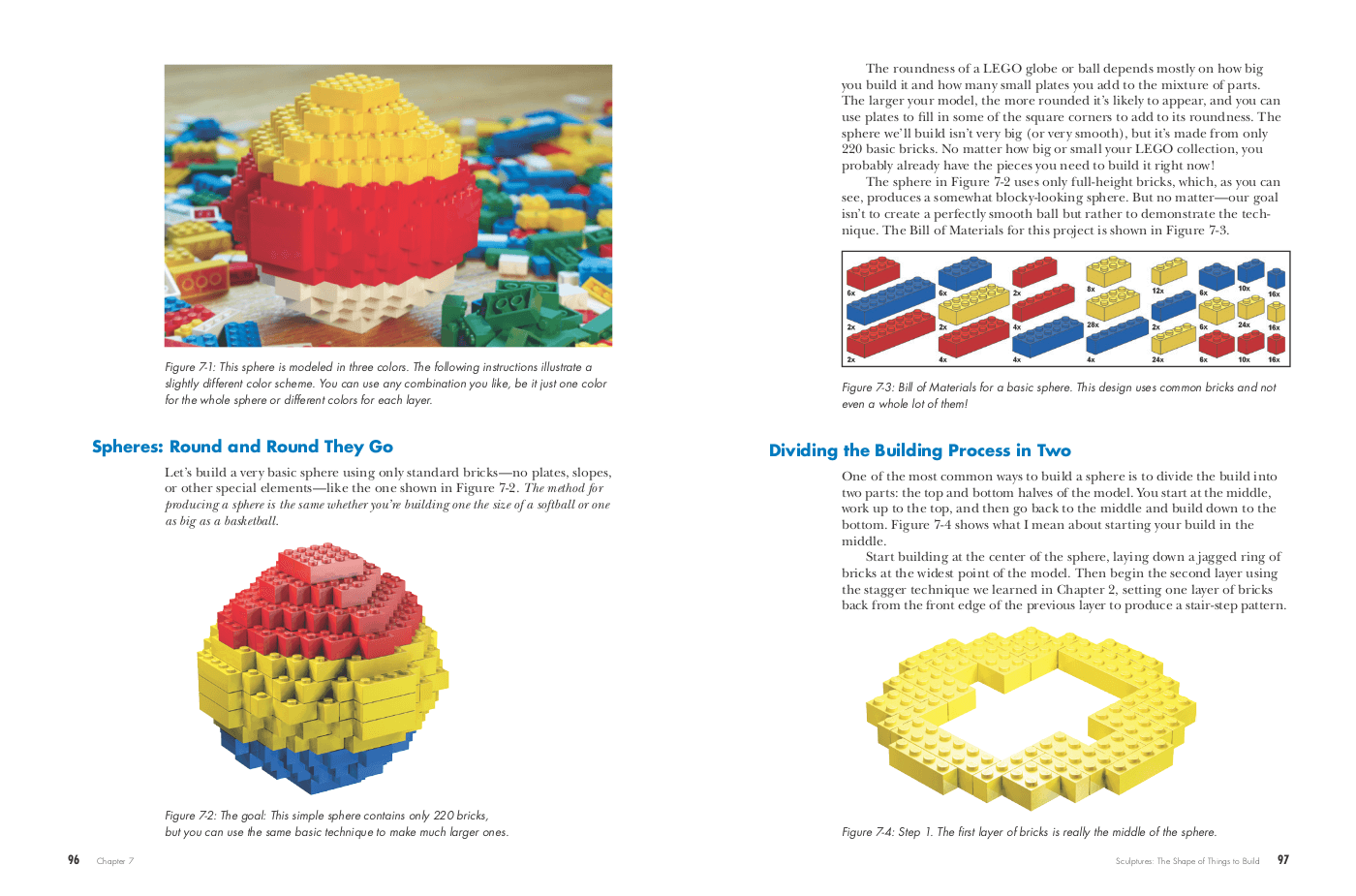 Allan Bedford is available for radio, TV, print, and online interviews. Please contact jessica@nostarch.com.
Additional Resources
Chapter 6: Microscale Building: More Than Meets the Eye (PDF)
Table of Contents
Detailed Table of Contents (PDF)
Index (PDF)
No Starch Press Catalog Page
---
You Might Also Be Interested In:
---
Available in fine bookstores everywhere, from http://www.oreilly.com/nostarch, or directly from No Starch Press (http://www.nostarch.com, orders@nostarch.com, 1-800-420-7240).
About No Starch Press
Founded in 1994, No Starch Press publishes the finest in geek entertainment—unique books on technology, with a focus on open source, security, hacking, programming, alternative operating systems, LEGO, science, and math. Our titles have personality, our authors are passionate, and our books tackle topics that people care about. No Starch Press titles have received numerous awards, including gold medals from the Independent Publisher Book Awards (the "IPPYs") and ForeWord's Book of the Year Awards, and have been showcased in the prestigious STEP Inside Design 100 and Communication Arts Design Annual. Visit http://www.nostarch.com for a complete catalog.
About O'Reilly
For almost 40 years, O'Reilly Media has provided technology and business training, knowledge, and insight to help companies succeed. Our unique network of experts and innovators share their knowledge and expertise through the company's Safari training and learning platform and at O'Reilly conferences. As a SaaS learning platform, Safari delivers highly topical and comprehensive technology and business learning solutions to millions of users across enterprise, consumer, and university channels. For more information visit oreilly.com.
Return to: O'Reilly Press Room
Press Contacts
Media Relations – Corporate & North America
Fama PR

Media Relations – Japan
Fumi Yamakawa
+81 3-3356-5227
Media Relations – United Kingdom
Helen Codling
+44 (0) 1252 721284