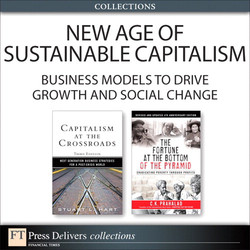 New Age of Sustainable Capitalism: Business Models to Drive Growth and Social Change (Collection), The
by
Stuart L. Hart
,
C.K. Prahalad
Released April 2013
Publisher(s): Pearson
ISBN: 9780133445510
Explore a preview version of New Age of Sustainable Capitalism: Business Models to Drive Growth and Social Change (Collection), The right now.
O'Reilly members get unlimited access to live online training experiences, plus books, videos, and digital content from 200+ publishers.