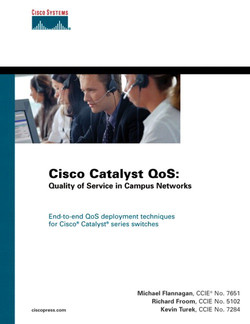 Cisco Catalyst QoS: Quality of Service in Campus Networks
by
Mike Flannagan - CCIE® No. 7651
,
Richard Froom - CCIE No. 5102
,
Kevin Turek - CCIE No. 7284
Released June 2003
Publisher(s): Cisco Press
ISBN: 9781587051203
Explore a preview version of Cisco Catalyst QoS: Quality of Service in Campus Networks right now.
O'Reilly members get unlimited access to live online training experiences, plus books, videos, and digital content from 200+ publishers.