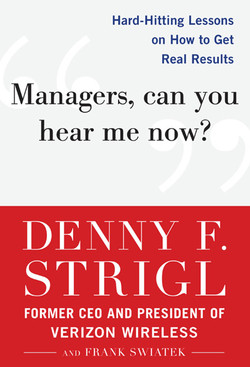 Managers, Can You Hear Me Now?: Hard-Hitting Lessons on How to Get Real Results
by
Denny Strigl
,
Frank Swiatek
Released April 2011
Publisher(s): McGraw-Hill
ISBN: 9780071760027
Explore a preview version of Managers, Can You Hear Me Now?: Hard-Hitting Lessons on How to Get Real Results right now.
O'Reilly members get unlimited access to live online training experiences, plus books, videos, and digital content from 200+ publishers.