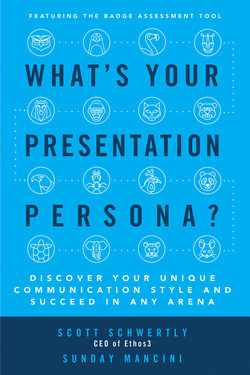 What's Your Presentation Persona? Discover Your Unique Communication Style and Succeed in Any Arena
by
Scott Schwertly
,
Sunday Mancini
Released February 2017
Publisher(s): McGraw-Hill
ISBN: 9781259860645
Explore a preview version of What's Your Presentation Persona? Discover Your Unique Communication Style and Succeed in Any Arena right now.
O'Reilly members get unlimited access to live online training experiences, plus books, videos, and digital content from 200+ publishers.