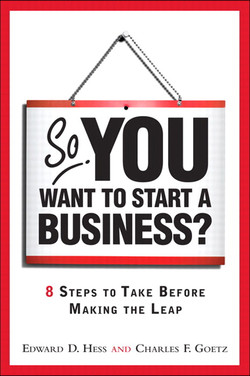 So, You Want to Start a Business?: 8 Steps to Take Before Making the Leap
by
Edward D. Hess
,
Charles F. Goetz
Released August 2008
Publisher(s): Pearson
ISBN: 9780137141906
Explore a preview version of So, You Want to Start a Business?: 8 Steps to Take Before Making the Leap right now.
O'Reilly members get unlimited access to live online training experiences, plus books, videos, and digital content from 200+ publishers.